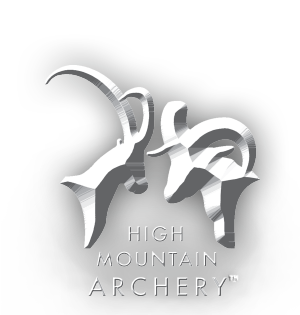 How to Watch
The Summit by High Mountain Archery™
chronicles the all-archery pursuit of high mountain species around the world, sharing not just the hunt, but stories of the culture, history, and food, oftentimes in places few others have ever seen. Follow host, Rob Gerstner, on this global trek with 100% archery, 100% free range, 100% fair chase standards.
The Summit by High Mountain Archery™ is available now on your favorite streaming platform. Keep scrolling down to see all the ways you can catch up on the latest episodes!
Click here for a full listing of available episodes.
Episode Schedule
EPISODE
DESCRIPTION
SPECIES
PREMIERE DATE
01
Déjà vu Tahr
Himalayan Tahr
Sep 30
Watch Ep01 Here!
Rob travels to New Zealand in pursuit of free-range Himalayan Tahr on the South Island where he investigates the controversies surrounding big game hunting in New Zealand. A second-chance bull creates a sense of déjà vu as Rob attempts to redeem himself from a streak of bad luck. Part 1 of 2.
02
Karakia
Himalayan Tahr
Oct 7
Watch Ep02 Here!
Rob's New Zealand adventure continues. A new perspective on wildlife management is presented by native Māori (indigenous Polynesians of New Zealand), Karl Russell. Karl's karakia prayer helps turn the tide on Rob's bad luck. Part 2 of 2.
03
Macho de Montes
Ronda Ibex
Oct 14
Watch Ep03 Here!
Rob investigates the link between hunters and wildlife management in Spain while hunting for Ronda Ibex. A small tapas bar becomes a popular spot when he returns with his quarry. Rob takes some time at the end of the hunt to explore of the local culture and is invited on a private tour of a local olive orchard.
04
Trans Pecos
Aoudad
Oct 21
Watch Ep04 Here!
The semiarid Trans Pecos region of West Texas is home to the Williams Ranch, an 86 square mile oasis where a successful cattle ranch and abundant wildlife co-exist. Rob explores this history while in pursuit of a mature Aoudad ram.
05
Carcajou Hilton
Dall Sheep
Oct 28
Watch Ep05 Here!
Rob heads to the backcountry of the Northwest Territories with lifelong friend Isaac VonRhedey in pursuit of a mature Dall Sheep. Isaac catches a lake trout that's subject of a local legend. The guys struggle to get in close to a mature ram. Part 1 of 2.
06
Completely Weathered In
Dall Sheep, Caribou
Nov 4
Watch Ep06 Here!
The grind of hunting in the Northwest Territories backcountry takes its toll on Rob, Isaac, and Kelly. Bad weather takes hold and threatens to put an end to the hunt. Rob finally connects with a Dall Sheep but struggles to make it out of the wilderness alive. Isaac has a close encounter with a huge Mountain Caribou. Part 2 of 2.
07
Creatures of the Mist
Dagestan Tur
Nov 11
Watch Ep07 Here!
Rob explores the culture and food of Azerbaijan while hunting for Dagestan Tur in the rugged Caucasus Mountains. Unfamiliar with bow hunting, the local guides make the hunt difficult as Rob struggles to explain to them the tactics necessary for a successful archery harvest.
08
Making History
Balkan Chamois
Nov 18
Watch Ep08 Here!
Rob makes history as the first modern bow hunter in Macedonia where he pursues the tiny Balkan Chamois on the slopes of Mount Karadžica. Rob explores the history of the Macedonian Empire and tours the ancient city of Ohrid.
09
Best of Season 1
Various
Nov 25
Watch Ep09 Here!
Revisit the greatest moments from Season 1 of The Summit by High Mountain Archery, plus a sneak peak at what's to come in Season 2 and beyond.