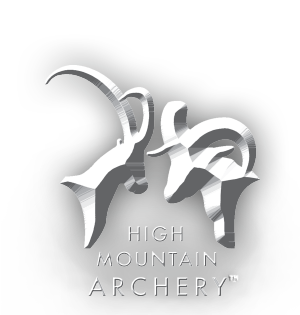 WHAT'S NEXT
COMING SOON
The future of High Mountain Archery™ is filled with the promise of new developments, but some things will remain unchanged: our obsession with the pursuit of intense, pure, and ethical outdoor hunting adventures; our commitment to sharing those adventures with other enthusiasts who desire authentic experiences that offer rewards even greater than the challenges they present; and our desire to promote the preservation of various forms of wildlife and their habitats.
With these ongoing commitments as our foundation, we plan to grow High Mountain Archery™ in two distinct areas:
To increase and broaden the offerings in our online store, and fully realize our vision of producing an entire line of new and innovative High Mountain Archery™ products.
To complete the development of The Summit by High Mountain Archery™, a 36-episode mini-series chronicling our real-life hunting adventures across the globe. Season 1 is available now (4 seasons expected in total) on Prime Video, CarbonTV, and YouTube.
To stay abreast of these and other HMA developments and offerings, you can continue to visit our website as well as check us out on Facebook, Instagram, and YouTube.